Let's Stop the Spread
Brand and campaign identity
LSTS is the campaign identity under which all Essex County Council's Covid-19 comms were communicated. An iconographic style of illustration was used to depict and communicate the desired actions in order to communicate to a wide range of demographics. The tone of voice is positive and inclusive, the style clean and concise in order to break down the information into digestible pieces.

Static infographics on organic social channels were used to communicate behavioural changes required and acted as reminders for best hygiene practices. Whereas, animated MP4s demonstrated more complex messages and illustrated preferred actions. These were supported by printed comms in the form of adverts in local newspapers and an information leaflet to every household in the county of Essex.

By utilising these three areas of output we were able to communicate different levels of information on a variety of platforms, thereby covering all audiences.

As the messaging evolved, the style was developed and imagery was introduced to illustrate typical scenarios in order to communicate the information.
What we delivered
– Branding
– Infographics
– Digital
– Print
Client
Essex County Council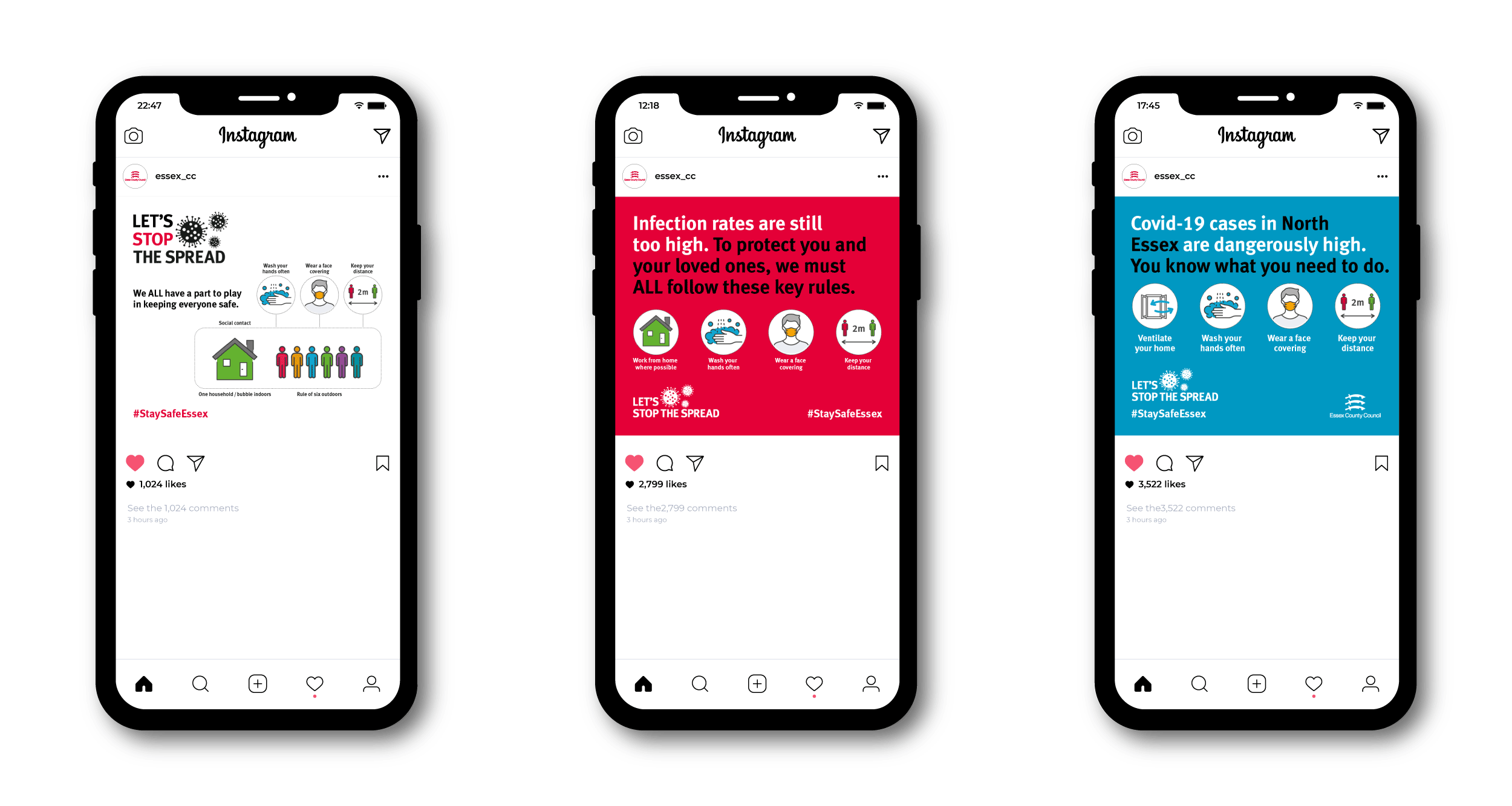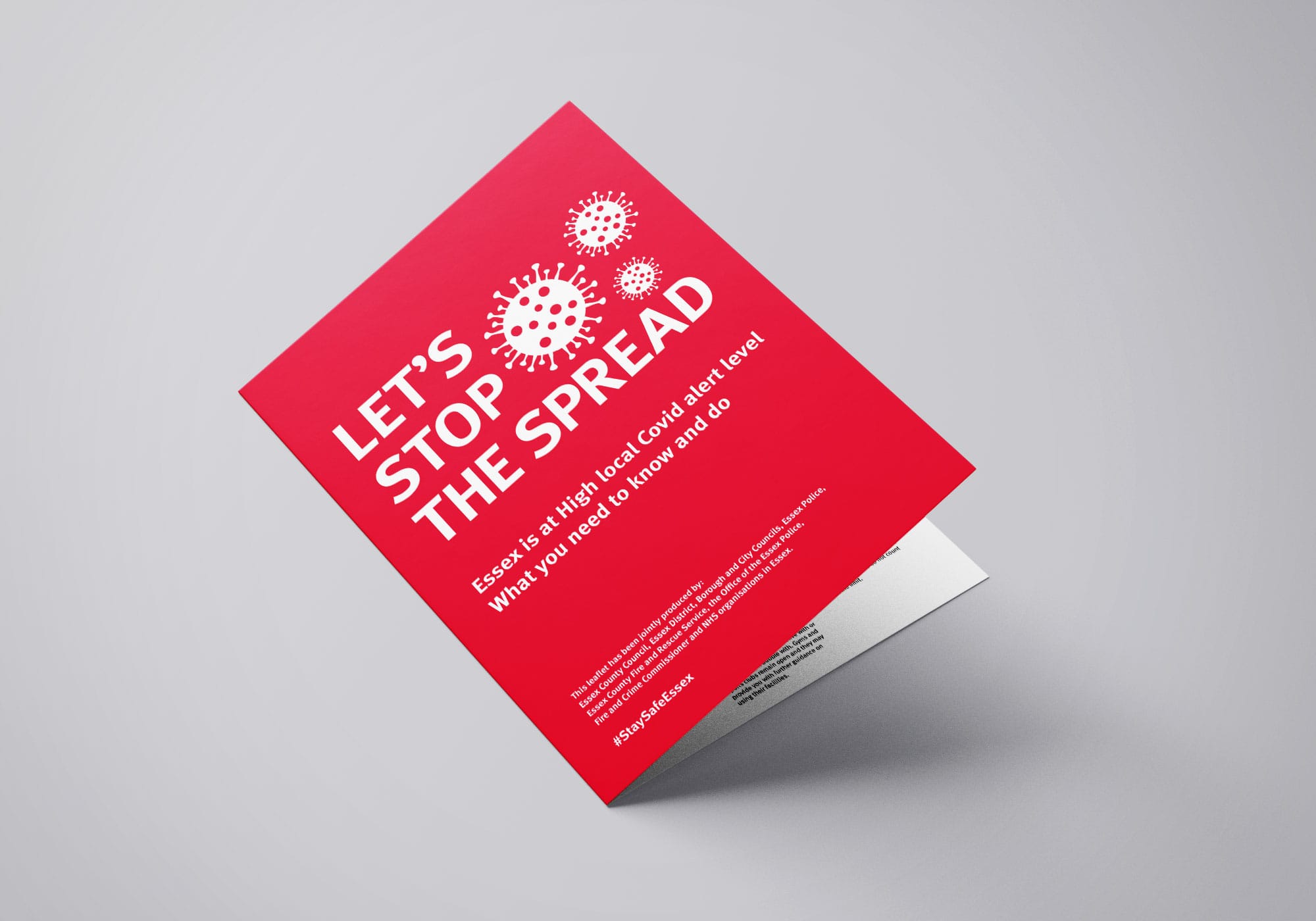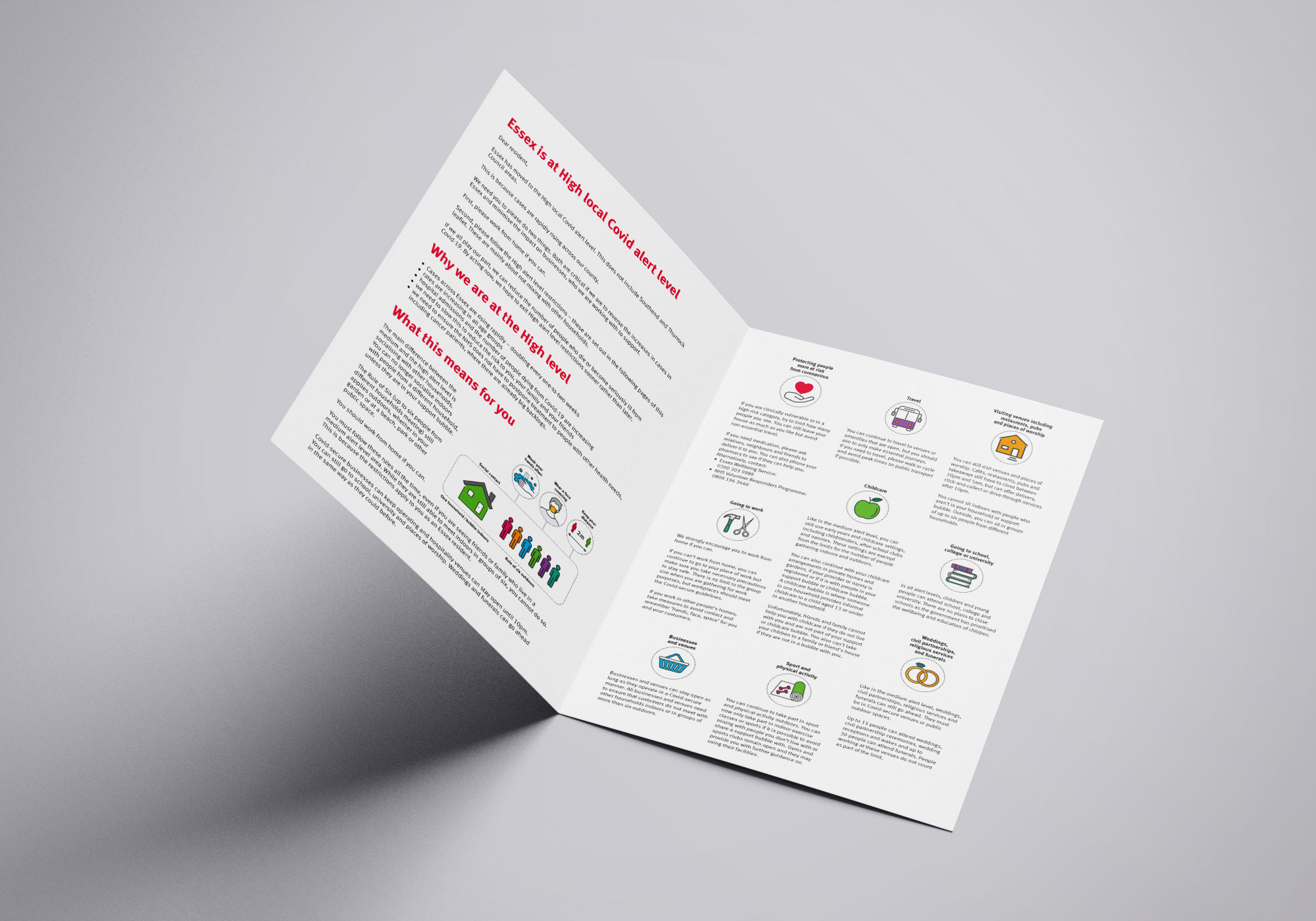 Have a project ?
Please include estimated timeline, budget, goals, and if you were referred to us.