Multiply
Mathematical literacy and proficiency campaign
Managed by the Department of Education, The UK Government's Multiply scheme promotes mathematical literacy and proficiency for its learners.

Research shows that failure to attain maths up to NVQ2 is often a barrier to progressions to higher education, work, and could even bar access into technical apprenticeships. The campaign focused on raising participation in learning and attainment of adults aged 19+ who have not previously attained a GCSE Grade 4/C or higher, emphasising the importance of maths education to foster a culture of lifelong learning.

Learners are encouraged to improve their maths skills with free, flexible courses, from beginners to those who want to build on their knowledge, through to a full qualification up to GCSE level. Delivering bespoke modules to meet the skill needs of employers and those that are struggling with skills shortages, supporting local businesses to ensure employees have the knowledge and training needed to fulfil their roles.

We use maths every day, so having a good grasp of numbers is vital for everyone. Our overall theme of ' Everyday maths for everyday life', allows us to highlight real life situations from managing finances, DIY, cooking, helping children with their schoolwork to accessing employment and progressing in work.

Leveraging social media, the campaign aims to inspire interest, communicate the benefits of good numeracy and provide accessible courses for the learner to develop practical skills. 
What we delivered
– Campaign creation
– Campaign toolkit
– Social videos
– OOH Posters
– Brand guidelines

Client
Essex County Council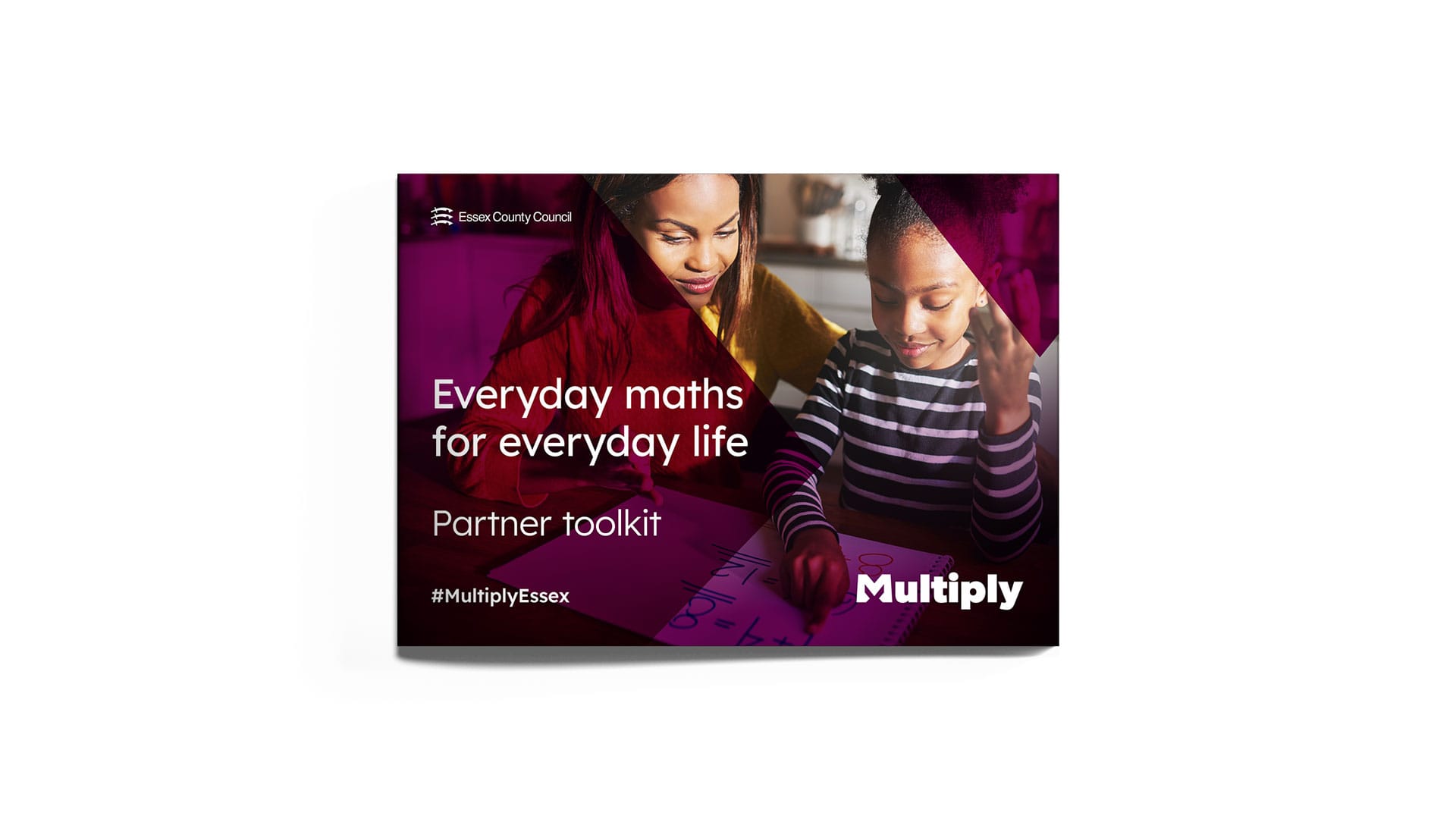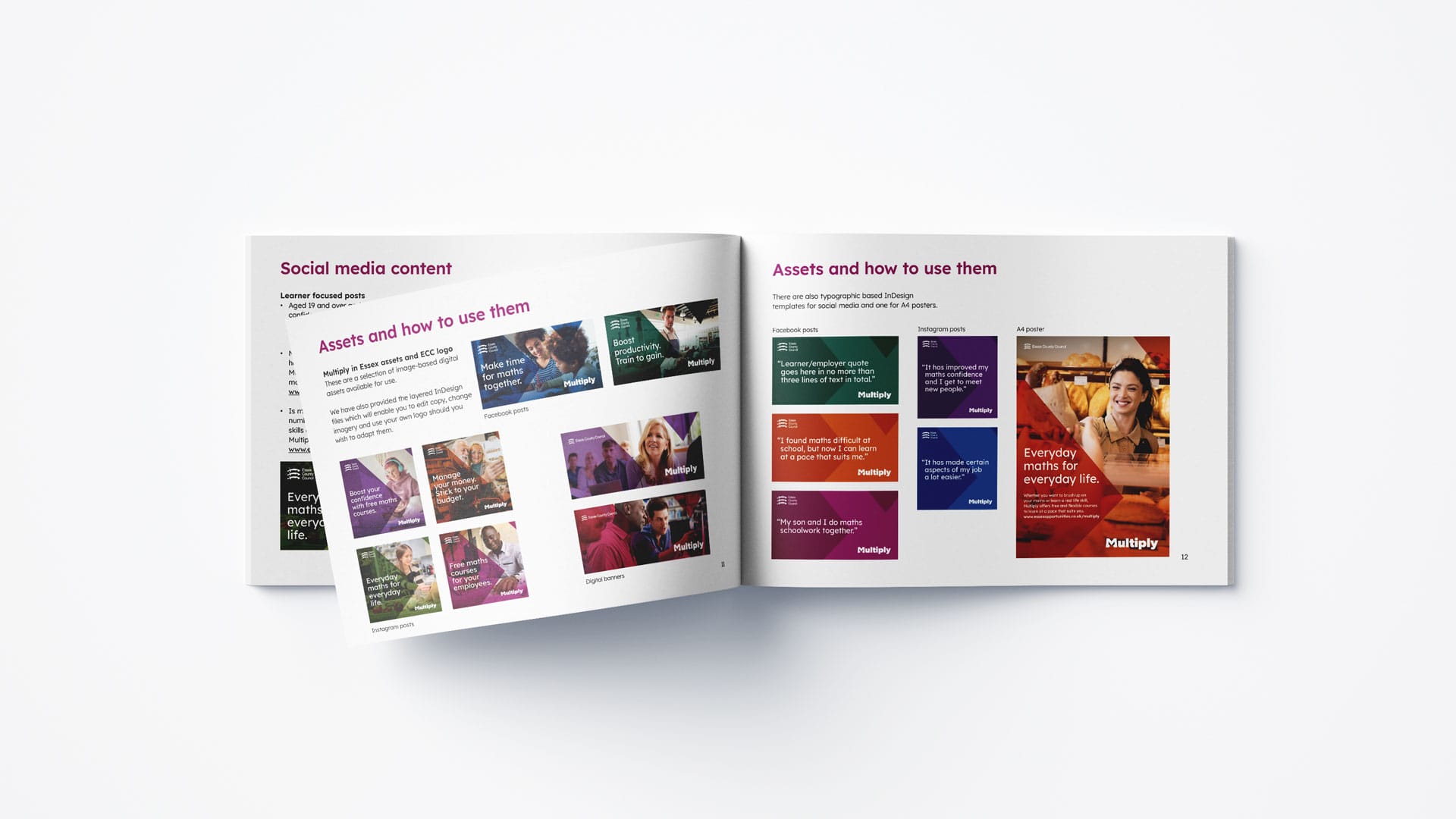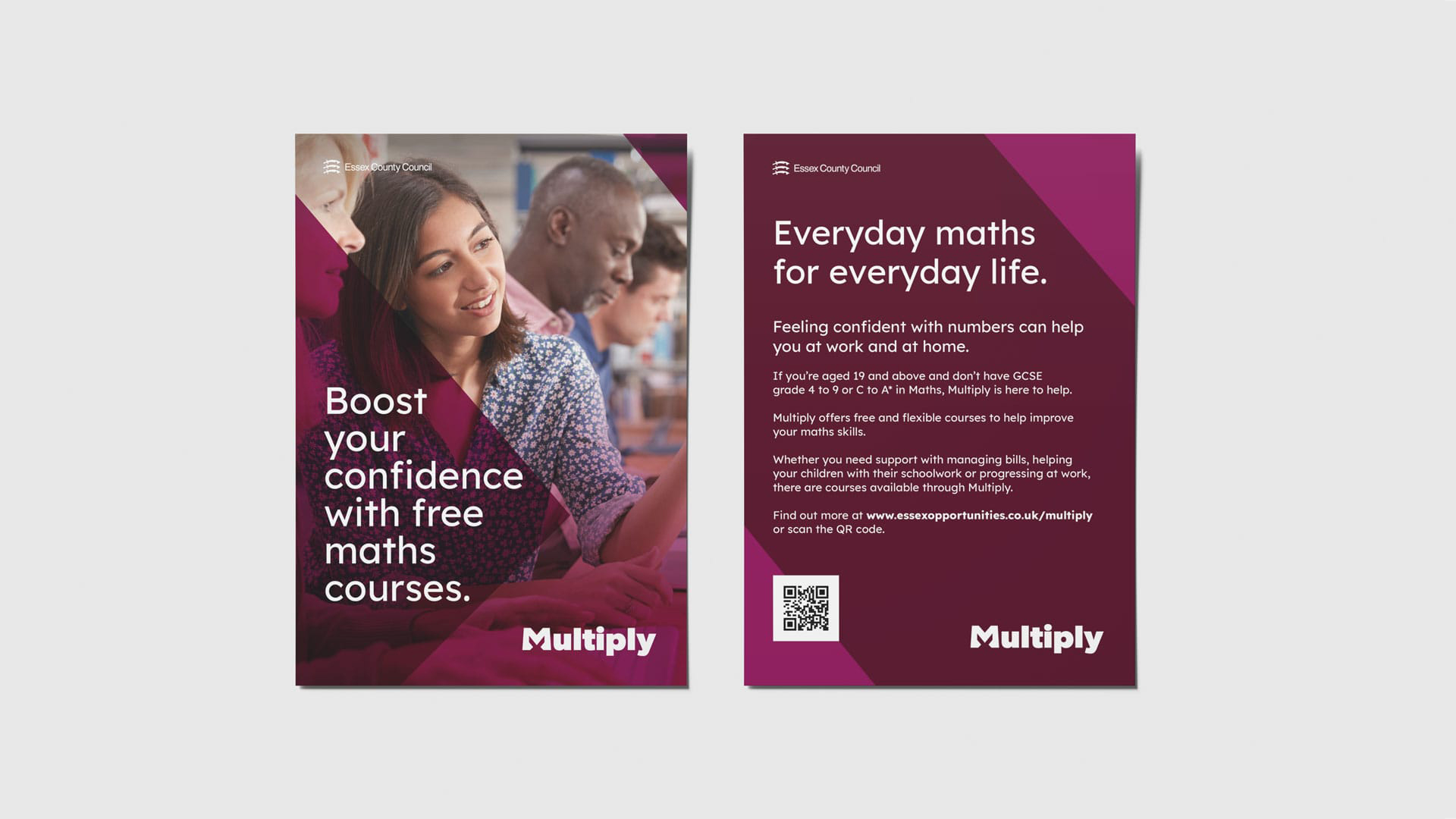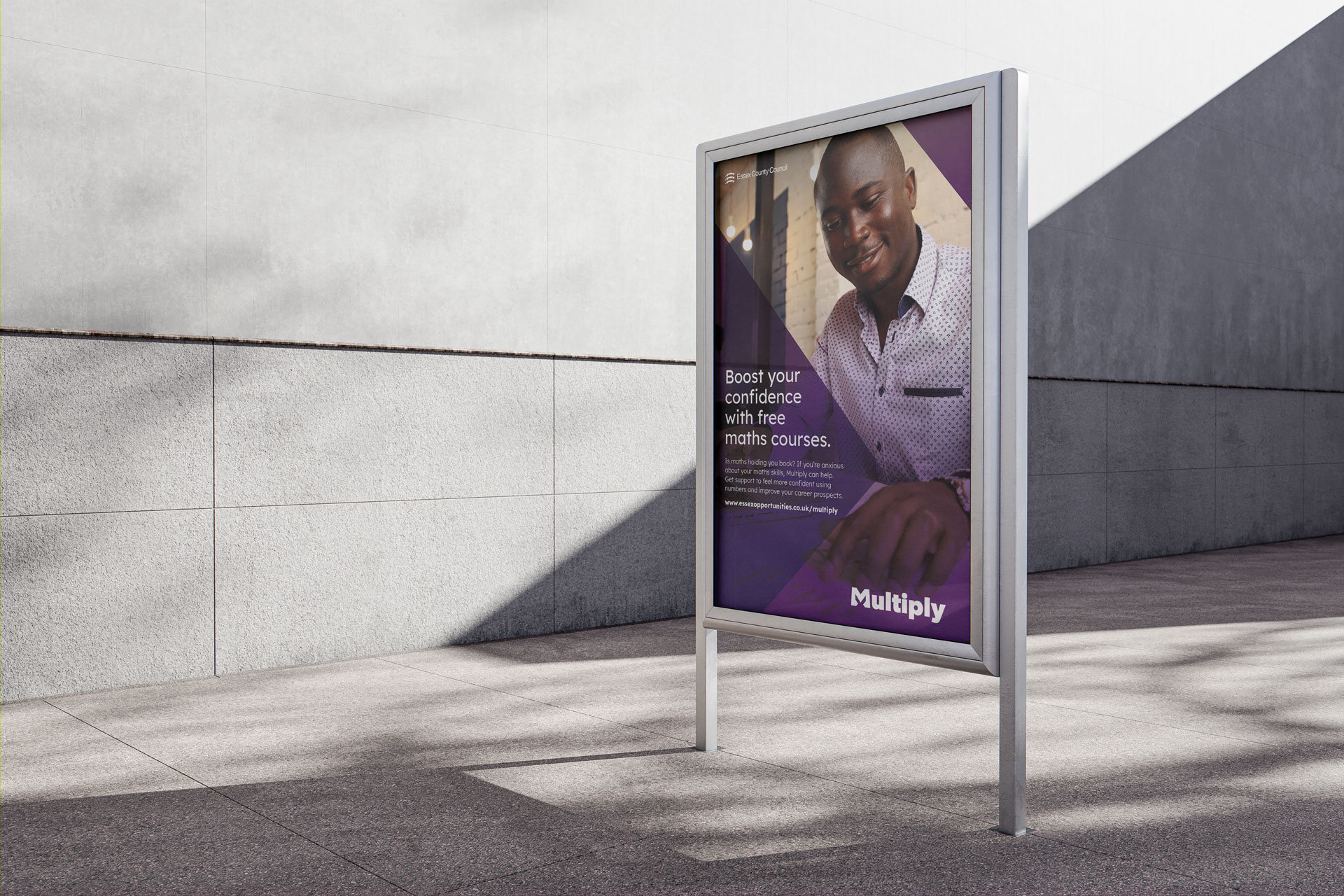 Have a project ?
Please include estimated timeline, budget, goals, and if you were referred to us.